We provide prearranged Luxury transportation services to and from Hawaii Kai, Kalama Valley, Niu Valley, Aina Haina and Kahala Area(Non-Shared ride).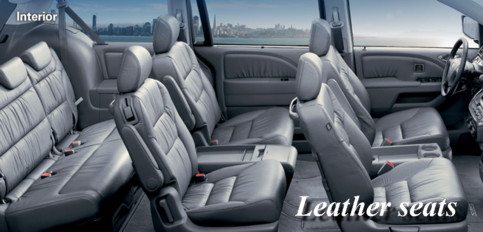 Our company cars are nice, clean and well maintain(seatbelts on each seat). They are fully insured and pass all the safety inspection exams before we use them. Our drivers are professionally qualified. We are a legally registered shuttle and tour company with the State of Hawaii.

Book Online Now!



Rush Hours/Early/Late pick up fees:
*$10 to $15 extra for rides between 4:30AM and 5:30AM.
*$10 to $20 extra for rides between 5:30AM and 8:30AM(M-F).
*$10 to $20 extra for rides between 3:00PM and 6:30PM(M-F).
*$15 extra for rides between 9:00PM and 11:00PM.






"Honolulu Shuttle - Hawaii Luxury Car Services"

Hawaii Kai Airport Shuttle Services
"Shuttle Services To/From East Oahu Area"
"**We do not offer standard limousine services".

Airport Shuttle ∗ Sightseeing Tours ∗ Charter Services

"Serving Honolulu Hawaii visitors and residents since 1995"


Location
1 to 4 People
(SUV/Minivan)
*Mercedes-Benz Minibus(1 to 6 Pax)
Additional Passenger
Kalama Valley
$55.00
$110.00
$15.00
Hawaii Kai
$50.00
$100.00
$15.00
Kuliouou Area
$50.00
$100.00
$15.00
Niu Valley
$48.00
$95.00
$15.00
Aina Haina
$45.00
$90.00
$15.00
Kahala
$35.00
$70.00
$15.00
About Our Company



Our Honda Odyssey Minivan

Honolulu Shuttle and Tour Services - Hawaii Most Safe and Reliable Local Transportation Company Operated by: Honolulu Airport Express LLC

We specialize in Excellent Friendly Prearranged Airport Shuttle Services, comfortable VIP Island Tour Services and Charter transportation services with affordable price for island of Oahu visitors and residents since 1995.

Day or night, rain or shine, you will have smoother ride from one place to another.

We are licensed by the State of Hawaii and authorized to pick up from Honolulu International Airport, We are also fully insured.
(State of Hawaii PUC License Number: 314-C)

Small Group Transportation



Our Mercedes-Benz Minibus

Need an airport shuttle service for your family or small group to/from Honolulu airport? Hosting a birthday party, wedding party or corporate event and need to provide transportation for your guests?

Our brand new Mercedes-Benz Sprinter Minibus should resolve your problem. We can carry maximum 14 people with a lots room for your entire luggage(*Two checked baggage per-passenger included, $5.00 extra for each additional baggage).

Why choose our services?

"23 Years in Business, Luxury, Friendly, Reliable, Licensed, Safe, Clean and Insured."
For Reservation Please Text, E-mail or Call:
808-226-6668

E-mail Us:
Honoluluairportexpress@gmail.com

*Our Operating Hours: 5:00AM to 10:00PM daily.